Massey Fences Reviews and Testimonials
Read or leave Reviews of Massey Fences. We design and install wood fences, chain link fences, vinyl fencing, maintenance free rails and ornamental aluminum fences in the Southern Maryland, St. Mary's, Charles and Calvert County MD areas.
We are including links to review us on Google or to write a review to be displayed on this website.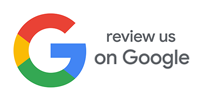 Massey Decks and Fences
Average rating:
43 reviews
Jul 29, 2023
Google Review
Positive: Professionalism, Quality, Responsiveness
Brian and his team were able to make room in their busy schedule for us. The split rail fencing and gates turned out amazing at a reasonable cost. Done with quality. Highly recommended!
Services: Custom fence construction, Wood fence installation
Jul 2, 2023
Great Company!
Massey Fence is a five star company! In my dealings with Sonny, he has been nothing but professional and very accommodating. I would recommend this company for all your fence and deck needs.
Mar 10, 2022
Love my fence
Massey fence company did a wonderful removing and replacing a new privacy fence for me. The crew that removed and installed the fence were fantastic. Tim is a such a please to work with. The locks on the gates were a surprise, I absolutely love having them.
May 1, 2021
I highly recommend Massey! They are a very reputable company that I have used recently as well as 11 years ago for my fencing and decking needs. Everyone at Massey is courteous, professional, efficient, and competitively priced. Massey's great reputation is what every company should strive for. Great work Massey!
Apr 28, 2021
Google Review
Extremely friendly and professional company. Mr. Massey Sr. came out to give us our original quote which was very reasonable. We worked with his son for the actual measurement and building of the fence. Weather delayed construction a bit over the winter, but they kept in great contact sending out weekly status updates. Mr. Massey Jr. came out prior to his crews to complete the actual measurements and spent an hour with me finding the survey markers for our property, because I couldn't be at home on the day the crews were starting to meet with him. Once the job was started it only took two days to complete. Probably would have been done in one but it started raining and the crew stayed out working as long as they could. The fence turned out great and we are very happy with it. To top it off, only one week after the fence was complete, we had a huge storm roll through and tear apart a panel with high winds and debris. Called Massey minutes after it happened and he said he would try to have a crew out within the next few days to repair it at no charge since it was so new. The crew actual showed up that day, within hours of the damage and replaced the vinyl with new panels and reinforced them further. Was not expecting that level of service, thank you very much. Would highly recommend them if you are looking for a fence, great people to work with!
Jan 28, 2021
Google Review of Fence Gate Service
They installed my fence a little while ago and the gates were sagging a little. They sent out a team and adjusted all the gates and everything is perfect. Great customer service.
Jan 19, 2021
Google Review of New Composite Deck
Massey Fence and Decks replaced our wood deck and constructed and transformed it into a new refreshing and contemporary composite deck! They offer various color/grade selections of the Trex deck flooring boards, accessories, and rail options. Guaranteed to wow and wonder your senses aesthetically as it enhances, add to the enjoyment of your outdoor escape, and adds to the value of the extension of your home! Massey's construction crew were professional and the management (Brian) was top notch responsive and professional with customer friendly communication from project start to completion. Massey Fence and Decks proved to be just the "right sized" company to work with in this day and age to get the project completed without the common issues of "bureaucracy". I highly recommend working with Massey Fence and Decks!
Jan 19, 2021
Google Review of Trex Deck Install
The new deck with Trex is beautiful and well built. It took a longer time than expected to complete the job, partially due to some wet weather, but I suspect also due to being over committed with jobs, and having problems with a supplier not being as responsive as needed. The cost was a bit more than I expected, but the result is fantastic!
Jan 18, 2021
Google Review of 2 Fence Installs
I have had Massey fence put up two fences one wood at my last house and a vinyl at my present house. They have swapped the gates on my present fence because of an addition. Sonny is very reasonable with his price but very much an expert on the craftsmanship of the work his men provide. He explains what will look and function right with the gates. I would recommend Massey fence to anyone because his work is top notch!
Jan 2, 2021
Google Review
Massey Fence and Decks replaced our wood deck and constructed and transformed it into a new refreshing and contemporary composite deck! They offer various color/grade selections of the Trex deck flooring boards, accessories, and rail options. Guaranteed to wow and wonder your senses aesthetically as it enhances, add to the enjoyment of your outdoor escape, and adds to the value of the extension of your home! Massey's construction crew were professional and the management (Brian) was top notch responsive and professional with customer friendly communication from project start to completion. Massey Fence and Decks proved to be just the "right sized" company to work with in this day and age to get the project completed without the common issues of "bureaucracy". I highly recommend working with Massey Fence and Decks!
Dec 28, 2020
Google Review
The new deck with Trex is beautiful and well built. It took a longer time than expected to complete the job, partially due to some wet weather, but I suspect also due to being over committed with jobs, and having problems with a supplier not being as responsive as needed. The cost was a bit more than I expected, but the result is fantastic!
Dec 28, 2020
Google Review
They were quick and the customer service was commendable. I was thoroughly impressed and so they did both our deck and an iron fence, which both are beautifully done. Highly recommend!
Nov 3, 2020
Google Review
Excellent job done at my home! Had deck stairs installed and a large black chain link fence. Team was very professional & timely. Would recommend this company to anyone!
Nov 2, 2020
Google Review
Great customer service, local business feel but still highly professional and experienced. Quality fence for a good price
Nov 2, 2020
Google Review
We had Massey Fence install a chainlink fence in our backyard about 5 years ago. The fence is largely in the same shape as the day it was installed. Massey Fence offers a great product/service at a very competitive price. We would definitely recommend them for any fencing needs.
Jul 22, 2020
Massey fence is an excellent company.
They are very supportive and very
Professional as well as trustworthy.
May 20, 2020
Yelp Review
Very Professional, organized team. Awesome leadership and quick work. Couldn't be any more happy with the work they did for my house and family.
Highly recommended!
Mar 4, 2020
Excellent Customer Service
There are not enough words in the English language that can describe how happy I am with Massey Decks and Fences! After having a fence and deck installed, I had some serious problems with the deck; a major miscommunication with the crew building it and with what I actually wanted. I truly feared that I would have to live with it the way it was and be unhappy. But I decided to call Mr. Massey and explain the situation. He came out and after talking about it, he said he would make it right. And indeed he did! I now have the deck I wanted!

I highly recommend Massey Decks and Fences!
Feb 16, 2020
Yelp Review--Quick Wind Repair
Mr. Massey and Company did an extraordinarily great job on a tough, downhill-ed property. Less than a year later, they came by for a quick wind repair, and it's just like new. Mr. Massey is a man of his word and will always come through for you. Thank You.
Feb 12, 2020
Yelp Review--Extremely Quick and Professional Fence Installation
They were extremely quick and professional. Our fence was up on only a couple days and we only had to wait a few weeks to get a time slot. The fence is sturdy and besides a single loose bolt (that we can re-tighten ourselves) there are absolutely no issues. I highly recommend this company to anyone looking for a quality fence.
Oct 4, 2019
Google Review
Recently had Massey do our fence and we couldn't be more pleased with the craftsmanship and professionalism! After we compared a few estimates, which they were a few hundred dollars cheaper than the others, and looking at other fences in our community, Massey's were definitely the most plumb/not leaning like the others. Their salesman Edward promised us a top quality fence and he wasn't lying! Me and my wife just got on the schedule with them for a deck. Can't wait to see the results! They are by far the best! Thanks again Massey for the best looking fence in the neighborhood!
Jun 14, 2019
Google Review
These guys provide great service. The best is they stand behind there work 100%. This type of customer service is not found this much anymore. ***highly recommend them***
Jun 11, 2019
Google Review
Massey Fence did an amazing job installing a 6 foot black chain link fence at our forever home on the water for our four dogs. Sonny and his entire crew are very professional, hard working workers, and we are very great full our dogs have a safe place to play. We highly recommend Massey Fence for your next fence project.
May 11, 2019
Google Review
#Leonardtown's called "a most convenient place". Well, when it comes to hiring contractors its anything BUT convenient. I had so many no shows, excuses, no call backs, etc. #Massey fencing was different. They gave me a date, showed up on time, did the work as promised and were very fair and affordable. They absolutely take care of their customers and I wish I had hired them for the original work they had to fix from another company that did a poor installation. I can not recommend them enough. Even as a woman I have had issues with contractors speaking down to me and not responding. Grateful Massey was recommended to me by another neighbor. If you are thinking about getting a new fence or deck I suggest speaking to them.
Apr 19, 2019
Yelp Review
Massey fence has redemption in my eyes! We payed for early install and they showed up on time and ready to roll! Unfortunately my HOA was being dumb and me and Mr Massey (JR I think) were ready to throw fists with anyone trying to Interfere on my vertical zombie abatement apparatus!

These guys calmed down and a peace treaty was formed and him and his army laid down arms until a diplomatic solution was reached between my independent state and the communist regime it was surrounded by!

As soon as the holy writs were established and the seals were in place him and his gang of noble knights were at the ready to break ground even in the refreshing spring rain they did not retreat but pressed on with their noble mission!

I decided to forgo the moat ... for now , but when I do I will once again call the round table of the Massey Templar to action to further fortify my defenses !
Jan 28, 2019
Above and Beyond.
I first became a Massey customer in 2007 purchasing a custom fence for my home in Leonardtown, MD. The fence was installed quickly, professionally, and for a great price. I became a repeat customer in 2017 when I bought a wooden fence for my current home in King George, VA. Again the work was done to meet all my standards. Here it is almost 2 years later and I was having a problem with a large gate. I called and left a message. I had a return call within a few hours though I missed the call. I returned the call this morning again leaving a message stating which gate was having the problem, and that I would love to get it taken care of however we were attending a funeral. I returned home from the funeral only a few hours later to find my gate repaired and functioning perfectly. If I ever truly leave the area I will have a very hard time finding a Fence and deck company that can live up to this standard of customer service.
Nov 8, 2018
A quality, experienced, professional Tradesman!
Mr. Massey is an extremely committed professional passionate about his craft. Customer service is proven to be taken seriously and with the upmost importance. For a small business to flourish after so many years is all the proof a potential customer needs to make the choice in his services. He takes great care and a relentless approach to ensure the details are worked out. His dedication to his business and customer base is unmeasurable. He works day, night and through the weekends with a competent, supportive team and family. Understanding the weather can be less than predictable, he still tries to ensure contracted deadlines are met as soon as possible. He has great ideas, many years of construction experience and a vast knowledge of vendor products. I recommend this business and rate them 5 stars without a second thought!
Jul 26, 2018
Today I have to give hats off to Massy Decking, I had Some wind damage to my fence, that ended up tilting one of my fence posts on my fence that they installed about four years ago, and without any hesitation and between jobs these guys showed up within three minutes of me talking to them on the phone and took care of my fence issue. Thanks a lot guys for the quick response, I really appreciate your services and will definitely recommend you to friends and family. Jesse
Apr 17, 2018
My lawn guy stretched my chain link gates and fence to the point of my dogs were easily getting out. I called Massey Deck and Fence to make the many repairs, some required a bit on ingenuity. I feel totally confident my dogs can't get out now. The work was done quickly and professionally. The price was great. The owner is a nice person and a man of his word. Thank you again! I have peace of mind!
Sep 28, 2017
Massey Fence and Deck completed my fence today and it looks amazing. My husband and I are completely happy with the company owners, the workers, and how they've changed the curve appeal of our home. My neighbors are in total amazement. I would truly recommend Massey Fences to anyone looking to upgrade or change their fencing.



Thanks Massey Fence and Deck for a job well done.
Sep 18, 2017
Yelp Review
Massey Fence is the best in Southern Maryland! They are very professional, communication is awesome, their workers are very friendly, professional, and accurate. Their pricing is the best! I highly recommend Massey Fence Company!! If you want quality and affordability - trust Massey Fence!!
Aug 15, 2017
We had a couple different places come out to give us quotes on a deck. The reason we choose Massey was not off of price but off of they are a family run business and you get that feeling from the beginning to the end, also on how they explained how they were going to do the construction of the deck and what to expect from date of signing the contract. Other companies that had come out treated us like a paycheck and a number, not as a family. At no time did we feel pressured to sign a contract with them or get a upcharge in the design and material. We chose the composite deck with vinyl rails, they drew up the design that day and we agreed on a price. I was able to use the design for our HOA approval process, they took care of the permitting with the county. Once all materials and permits were completed the crew showed up and had the deck up in a day and a half. The longest part of the whole process was getting the county to do their part, once the crew showed up, they were very fast and efficient on getting the deck installed on the house. Once construction was completed they did a pressure wash of the deck and cleaned up the construction area. I recommend this company to anyone looking to install a deck on their home.
Sep 29, 2016
We moved from out of state and needed to put a fence in a new house we were buying in a somewhat timely fashion because of our dogs. Massey was very accommodating with our schedule for measuring and also had decent scenarios and suggestions to make sure we they met our needs. We obtained four estimates for the job. Massey was the best price and also spent their time talking about options and their work vice badmouthing competitors. They estimated 2-4 weeks for the job which worked perfectly for our schedule and met that schedule. Just prior to installation they came out and did a final walk through to explain everything and ensure that they were meeting my goals. It took them approximately three days to install over 300 linear feet of 6 foot high vinyl which included clearing some brush. Professional staff, cleaned up after themselves and did great work. Fence looks great, gates are installed perfectly and happy across the board. Would recommend Massey time and time again.
Apr 10, 2016
Home owner
As you can see by the posting of the photos online our fencing project by Mr. Massey looks awesome. Their crew was very professional, organized, and delivered everything I asked for plus more. They never left the job site without cleaning up after each day and the workmanship was superior. We have two small horse pastures and our neighbors have all commented on how great the new vinyl fencing looks. I called several other local fencing companies and they were by far the lowest bidder but, didn't cut corners on the quality of the material they used. All the post are heavy duty and set into concrete. We're enjoying our new fencing and the great improvement it made to our property!
Feb 29, 2016
Quality Fence Install After 3 Quotes in La Plata
We decided to get at least 3 quotes for our new fence. 2 out of the 3 quotes were from small companies and the third was from a very large company. I was immediately turned off when the salesman from the large company said something like, "If you sign in the next 24 hours I'll cut your price in half". Even with the 50% price reduction the adjusted price was still more than Massey.



Massey's quote was right in the middle with about a $300.00 difference in price when compared to the cheapest company. The fence was for our backyard - white vinyl 6ft privacy, newer La Plata development, just shy of 330 linear feet.



Why I went with Massey:

I prefer to go with small business whenever possible. Massey is small enough to be nimble, but large enough to get stuff done without major delays or problems. They truly do appreciate your business.



The sales process was great. Scheduling was flexible (they even came out twice to do more than one estimate after we changed our minds...). I also didn't do much research on purchasing a fence before they came out to do the quote. The last fence I bought was wood and over 10 years ago. The salesman took his time to educate me on the different products, work up different pricing scenarios, and gave great input on gate selection.



The salesman also checked in "just enough" while we were making our decision and getting the necessary permits.



Why I would refer others to Massey:

They're easy to do business with, sell for reasonable prices, and the quality of work is excellent. Oh, and once they get started they don't stop - day 2 was done in the rain!



There was a small discrepancy between what was on the work order and what was discussed verbally during the sales process. I called Massey management and we chatted for a few minutes. He was very reasonable and able to make a decision quickly. Everything was resolved the very next day without additional cost to me. Try doing that with the bigger players...



Closing:

I didn't read the ranting from other posters. Many of them have 1 star responses and most complain about scheduling. Let's be reasonable people - these guys aren't coming out to fix your kitchen sink. A lot of stuff is involved, material has to be purchased and crews have to be organized to get something like this done.



If a place like Massey tells you 3 or 4 weeks you should set your expectations to an install date of 2 - 6 weeks. This is true for any type of major home improvement project that isn't purchased through a large chain then subbed out through one or more intermediaries (which in turn drives up cost significantly...)



Why 2- 6 weeks? Simple - places like Massey really do want to meet or exceed your expectations. However, they don't have multiple crews waiting on standby and a million dollars worth of material sitting in a warehouse just in case the schedule gets backed up. If they did, the price would be much higher. Remember - money and time always has to come from somewhere...
Feb 10, 2016
Ornamental Fence installed in Mechanicsville, MD
I have an ornamental fence that was installed by Massey many years ago and that job went great and the fence is still perfect and looks great. I didn't enclose my deck with the fence at that time and now needed it enclosed to keep my dog in the yard. Sonny responded as soon as I called for an estimate and worked with me to get something designed to meet my needs. He came up with a solution and I had a chain link fence and gate installed for a great price! I unfortunately called right before the blizzard so the only delay I had was due to snow and then water on the ground. The fence looks great and my dog is safe which makes me totally happy! Sonny was very responsive and I will call Massey Deck and Fence again if something new comes!
Feb 8, 2016
Quick Fence Customer Service In MD
We had our fence installed on our property in Maryland by Mr. Massey from Massey Fence in 2012. We have had several service calls. Our first service call was shortly after installation. The issue was taken care of quickly. Our fence is on a slope and we also deal with issues that follow after high winds. On occasion panels have blown out. Our most recent issue was after the heavy snow storm. Mr. Massey came and repaired the fence and adjusted the gate in a timely manner. He is pleasant to deal with.
Jan 20, 2016
On Time, Quality Fence Installation in Lusby, MD
I'm so happy with the quality of my new fence. Exactly what I requested. These men arrived when they said they would and did quality work. I asked them for an added item once they arrived. They not only accepted the additional work but completed it within the original time quoted.
Oct 6, 2015
Leonardtown MD Fence and Gate Installation
Massey Deck and Fence installed a fence and gates in backyard. Job went well with no issues.
Apr 19, 2015
La Plata MD Wood Privacy Fence Installed by Massey Fence
We had 438 feet of privacy fence installed by Massey Fence. The work was started when promised and completed when promised. Sonny Massey inspected upon the date of completion and there was some additional work to be done and he personally came out on a Sunday to complete the additional 30 feet by himself. The fence looks great and we could not be happier. Sonny Massey was very courteous and professional. We would highly recommend them for fencing and deck.
Dec 20, 2014
Lusby MD Vinyl Chain Link Fence Installed by Massey Fence
We were able to negotiate a little on the price and were happy with the final outcome. The installation wasn't clean, meaning that some of the fence, to keep it symmetrical, had to run through parts of our wooded area. The Massey's or their installers had no issues cleaning the brush that needed to be cleaned out to do this job. The workers were punctual, quiet, professional, communicated well, and got the job done on time and it looks great! I read other reviews that mentioned lead-time to get the job done. This was true, we had to wait about 4 weeks or so, but that was ok with us. Going in, I was not in a hurry so I was flexible on the installation date. We had to push it a bit after the first scheduled date due to much rain, but that is expected in outdoor jobs. All of the Massey family that we dealt with were very nice and professional and we would definitely use them again.
Jul 11, 2014
Hollywood MD Wood and Composite Deck Installed by Massey Fence
I contacted Massey Deck and Fence Company in May for a quote on a 12x24 deck in both wood and maintenance free material. They were the low bid on a maintenance free deck using Trex Lava Rock Decking with Vinyl railings. I called them back a few days later to sign my contract. They estimated 2-4 weeks to start. After about 3 weeks, they contacted me to advise me of the projected schedule. Unfortunately, I had other work being done and had to delay the deck project because there wasn't enough room for both contractors working in my back yard. But the Massey crew was able to come out and dig the footers and pour concrete to get ready to build. Once the other contractor was done, Massey came out and started framing on a Tuesday and worked straight through the week every day until my deck was completed on Friday evening. Exactly as they promised!! They did great work! Given the unseasonably cool summer we are having, we have really enjoyed eating frequent family dinners on our new deck! We absolutely love our deck. I really like dealing with family businesses and I would definitely use Massey Deck and Fence again!
May 6, 2014
Lexington Park MD Fence and Deck Installed by Massey Fence
It went good. They were reasonably priced and the fence that they did for us survived several hurricanes so we figured that they have pretty good quality stuff. The deck had gates on it too and vinyl railings. Once they started the job, their punctuality was an 'A' but it took a while before they actually started.